Prices do not include freight, please check prices during checkout prior to purchasing


Can Shims,

E machine. $5 bill upgrades, All machines shown above accept $1 bills only. If you need to accept $5 bills then you can upgrade the machine at the time of purchase. When accepting $5 bills it is recommended that a higher capacity mech be installed with the validator. This will insure that the coin mech will not empty all of its change when multiple $5 bills are inserted. It is much less expensive to add a $5 upgrade when the machines is purchased because we replace the existing coin mech and validator. If an upgrade is purchased at a later time, after the machine has been shipped and in use then the cost is $299.

B-Rated,
These Pepsi Vending Machines have been refurbished by our suppliers, (major bottling companies) usually within a year or two of being sold to us or have good generic graphics (cold drinks etc). The can machines will usually have one or two models back graphics (many times new signs and side decals have been installed by the bottler) and are in overall decent condition. We give these machines a general cleaning, usually with our power washer. The machines are cleaned inside and out then tested with cans to ensure a proper vend. All general illumination lamps are replaced as needed. Rebuilt coin mech and dollar bill validators are then installed. These machines come with our standard 90 day limited warranty. These machines are very similar to A-rated except that they have not been completely detailed, repainted. or new signs installed. These are usually suitable for many locations that do not require new looking machines. IN MOST CASES THESE MACHINES 'DO NOT HAVE' NEW SIGNS, BUTTONS OR SIDE DECALS. C-rated are the same as B-rated listed above except they have older graphics.
Pepsi vending machines are among the most popular soda vending machines in the world. To date, Pepsi vending machines have reached over 150 different countries around the globe. In a top of the best sodas by "Beverage Digest", Pepsi ranks second right after Coke Classic but ahead of Diet Coke. No surprise there is such demand for used Pepsi vending machines as well. For a couple of years It looked as if the decrease in carbonated soda sales from Pepsi vending machines was due to new concerns regarding sugar intake and weight management coupled with a desire for new flavors. It was claimed that soda vending machine consumers were becoming more health conscious and would rather turn to water instead of soda. However serious, this claim seems to have left the demand for used Pepsi vending machines untouched - as the largest used vending machine supplier in California, we see how every Pepsi vending machine sale event raises above our expectations and we encourage used soda vending machine operators to find stock their machines with low-sugar PepsiCo beverages instead of fearing their customers deserting them.
Back in 2011 PepsiCo announced the launch of its Social Vending System, a revolutionary networked Pepsi vending machine that features full touch screen interactive vending technology, enabling consumers to better connect with PepsiCo brands right at the point of purchase. This Social Vending System enables any buyer to offer someone a gift by selecting a beverage and entering the recipient's name, mobile number and a personalized text message. There's also the option to further customize the gift with a short clip recorded right at the machine. The gift is delivered with a system code and instructions to redeem it at any PepsiCo Social Vending system. When the recipient redeems his or her gift, they're given the option of either thanking the original sender with a gift of their own or paying it forward and gifting a beverage to someone else. PepsiCo's innovative use of telemetry with the Social Vending System also delivers tremendous operational benefits, allowing customers to closely manage inventory levels and delivery scheduling remotely, and easily update digital content online, enabling them to change messaging and media content as needed.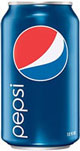 'Workplace location ready machines'
'Rated a 'Buy' from our customers'
All machines are expertly reconditioned for 20%-50% of the cost of new!
PEPSI, PEPSI-COLA, Mountain Dew and the Pepsi Globe design are registered trademarks of PepsiCo, Inc.
*20 oz bottles - machines that vend on 20 oz bottles are set for standard vend able beverage bottles made by major bottling companies. If you are using 20 oz bottles from supermarkets or other sources the diameters may vary and they may not vend properly in 20 oz columns. When using 20 oz bottles please make sure they are vend able bottles from made by major bottlers such as Coke, Pepsi etc.
CREDIT CARD READERS
At one time if a vending machine was setup for MDB protocols it would work with almost every credit card reader on the market. In today's world there are many different types of credit card readers. Some are what we call backwards compatible, meaning they will work with older MDB protocols and some are not.

Compatibility issues: If our listed machine says credit card capable it means that the machine has MDB protocols that should work with many types of credit card readers. This statement is not a guaranty from us that these MDB machines will work with all credit card readers on the market today and for future models going forward. The best advice we can give is that you contact the company directly that you are buying the credit card readers from, give them the make and model of the machine you plan to buy prior to buying the machine. This will ensure that your reader will work with the machine listed as credit card compatible. If you fail to check with the maker of your credit card reader and the machine you buy does not accept credits you would then have to check with the manufacturer of the machine to see if there is a software update available for that machine. Not all machines listed as credit card capable have DEX (protocol) compatibility and that is needed if you plan to add book keeping functions. See below for details.

BOOK KEEPING AND VENDING MANAGEMENT SYSTEMS DEX (PROTOCOLS)
Many MDB machines will accept credit card readers but not all MDB machines have DEX (protocol) compatibility. This is required if you plan to use a vending management system as a stand alone or one of the many built into credit card readers today. Look on the descprtion of the machine you plan to buy and make sure it says DEX (protocol) compatible in the description or it will not work with vending management systems. Once again, vending management systems have changed protocols over the years just like credit card readers, so we once again advise that you give the company you are buying this system from the ake and model of the machine prior to purchasing it to ensure compatibility